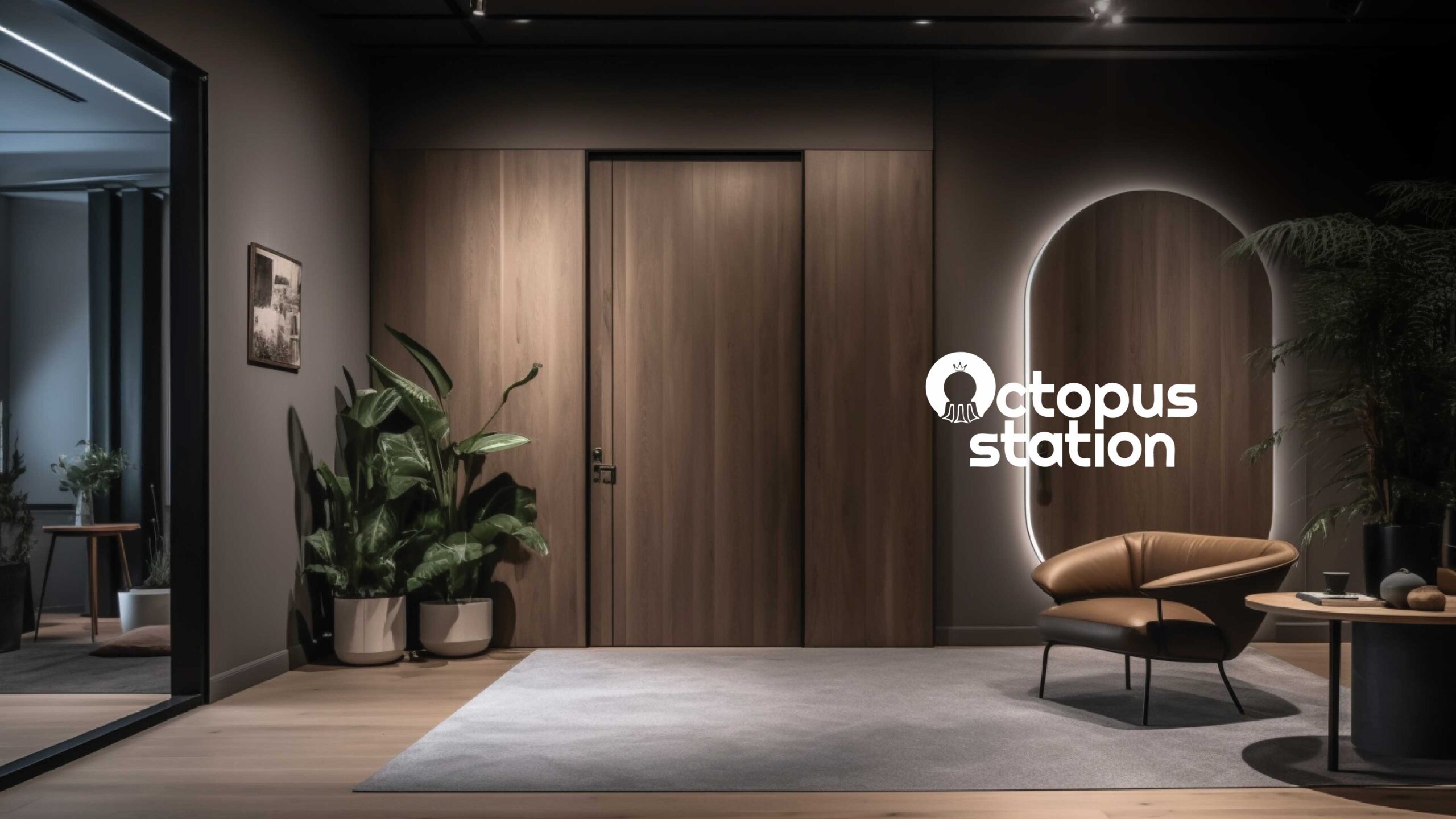 About Octopus Station™
The Company Profile
Octopus Marketing Sdn Bhd is a leading fire-resistant core manufacturer in Malaysia. Established as a fire-resistant core R & D center in 2012, we took 3 years to develop our fire-resistant core and we named it 'Octo-Core'. This product has a breakthrough of 5 in 1 benefits core (solid yet light, water, sound, heat and fire resistant). On the same note, 'Octo-Core' is termite free.
In 2016, Octopus Marketing Sdn Bhd and Stanford-dor Marketing Sdn Bhd jointly developed a fire-resistant door and which is branded as 'Octopus Fire Door'. Our door-set have achieved 100% passing rates in its fire-resistant door-set test at SIRIM QAS International S/B. Our fire-resistant door-set licenses are approved by the Fire Authority of Malaysia, also known as BOMBA i.e. 1 hour fire rated metal and timber frame for single leaf and double leaves and 2 hour fire rated metal frame for single and double leaves.
In April 2018, we built our factory to mass produce the 'Octo-Core' which is located in Selangor Darul Ehsan. The entire production line is of using advanced technology which has a Programmable Logic Controller or PLC, a ruggedized computer used for industrial automation. The production line has a capacity to produce more than 20,000 pcs of 'Octo-Core' a month.
In 2019, we started to supply our 'Octo-Core' to some fire-resistant door-set manufacturer in Malaysia for fire-resistant door-set testing. The result was very favorable. During this period, we have also successfully developed 3 types of doors that use Octo-Core into the market, namely Octopus Acoustic Door, Octopus Home Fire Door and Octopus Water Resistant Door.
In 2023, the Octopus 9KG ABC and 2KG CO2 Fire Extinguisher have been established and certified by SIRIM QAS International S/B and approved by BOMBA Malaysia to be sold in Malaysia.
Presently, we are supplying our products to major projects across Malaysia and other Asian countries. Amongst Malaysia's major developer who uses our products are EXSIM Development Sdn Bhd, TITIJAYA Land Bhd, Loh & Loh Corporation Bhd, Trinity Group Sdn Bhd, Hunza Properties Bhd, Agile Property, Aspen group, Paramount Properties Bhd, Platiniun Victory Development Sdn Bhd, Aset Kayamas Sdn Bhd, Asia Green Group, Sunway Property group and many more. Other Asian countries includes Singapore, Sri Lanka, Maldives, Philippine and Cambodia.
Acknowledgments: Commemorating our Noteworthy Achievements
The founder of Octopus Marketing Sdn Bhd Mr. Daniel Loke was voted The Best Passionate Award by Leadership Excellence Awards in 2020. In November 2020, our company has been certified with ISO 9001:2015 Quality Management System by UKAS management system. We will continue to develop more new products and improve our services to serve the industry better in the near future.
STATE-OF-THE-ART DOOR TECHNOLOGY
We are hungry for frontier researches and latest developments of door manufacturing technology. We have invested in the best automation machinery in order to ensure consistency, efficiency and durability of door products. Octopus consists of a team of designers, engineers, crafters and installers working together to produce the best performance doors.
Rest easy with our worry-free guarantee.
This is a crucial aspect for our organization, as it is instrumental in building and maintaining customer loyalty and satisfaction. Our commitment to our products is not limited to the 24-month warranty period but extends beyond it.
Our primary objective is to foster customer loyalty by providing them with a positive product experience. By doing so, we aim to ensure that they remain loyal to us and continue to choose our products in their subsequent purchase cycles.